Pilipinas Debates 2016 was a debate show developed by the Commission on Elections (COMELEC). This is the first COMELEC organized debate show in preparation for the May 9, 2016 general elections.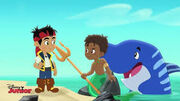 Legs
Mindanao- CDO
Visayas- Cebu
Luzon- Dagupan
Persons Involved
Those Who are Involve in the Same Debate.
Commentators
Mike Enriquez
Jessica Soho
Luchi Cruz-Valdez
Karen Davila
Tony Velasquez
Participants
Vice President Jejomar Binay
Davao City Mayor Rodrigo Duterte
Senator Miriam Defensor Santiago
Senator Grace Poe
Former DILG Secretary Mar Roxas
Rounds
Mindanao Leg
Round 1- Track Records, Surname Pick
Round 2- Development and Poverty, Draw
Round 3- Mindanao Issue, Draw
Visayas Leg
Round 1- Commentators Question
Round 2- Candidate vs Candidate
Hands-up Segment
Luzon Leg Question
West Philippine Sea Dispute
Metro Manila Traffic and Public Transport
Job Security
OFW Concerns
Public Health
Peace and Order at Mindanao
Ad blocker interference detected!
Wikia is a free-to-use site that makes money from advertising. We have a modified experience for viewers using ad blockers

Wikia is not accessible if you've made further modifications. Remove the custom ad blocker rule(s) and the page will load as expected.