The Philippine Declaration of Independence was proclaimed on June 12, 1898 in Cavite II el Viejo (present-day Kawit, Cavite),Philippines. With the public reading of the Act of the Declaration of independence (Spanish: Acta de la proclamación de independencia del pueblo Filipino), Filipino revolutionary forces under General Emilio Aguinaldo proclaimed the sovereignty and independence of the Philippine Islands from the colonial rule of Spain. It was Declared as National Holiday.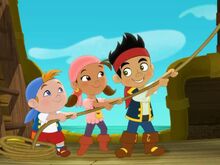 Emilio Aguinaldo Waved the First Philippine Flag. the Filipinos were happy to know that they are free from spain.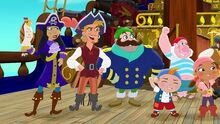 A national Holiday
At Cavite on the Aguinaldo Shrine and Around the Country Celebrated the Independence day.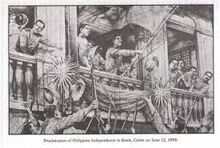 Ad blocker interference detected!
Wikia is a free-to-use site that makes money from advertising. We have a modified experience for viewers using ad blockers

Wikia is not accessible if you've made further modifications. Remove the custom ad blocker rule(s) and the page will load as expected.