The Classes Began at the Philippines years ago. It was been supervised by Government.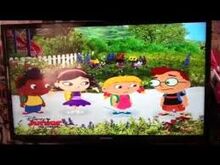 Types of Educational Era
Prehistoric Era- Babayin, Parental Teacher, Informal
Spanish Era- Run by Religious orders
American Era- First Public School, CoED
Third Republic- DEPED
Fourth Republic- DECS
Fifth Republic- Bully law, K-12, Salary of teachers
Types of Educational System
Today we have now the Current education by here:
Former
Compulsory
Nursery
Kindergarten
Elementary
Primary
Grade 1
Grade 2
Grade 3
Intermediate
Grade 4
Grade 5
Grade 6
HIgh School
Freshman
Sophomore
Junior
Senior
Formal
It was been Applied by starts by K-12
Elementary
Kindergarten
Grade 1
Grade 2
Grade 3
Grade 4
Grade 5
Grade 6
Junior High
Grade 7
Grade 8
Grade 9
Grade 10
Senior High
Grade 11
Grade 12
Where does the School held
Schools was usually held at school whenever near, far or strategic. Teachers sometimes need to pass some 
Ad blocker interference detected!
Wikia is a free-to-use site that makes money from advertising. We have a modified experience for viewers using ad blockers

Wikia is not accessible if you've made further modifications. Remove the custom ad blocker rule(s) and the page will load as expected.